The Museum closes until Sunday 23/01/2022
In consideration of the increasing trend of the epidemiological curve of the Covid-19 virus on the Amalfi Coast, the Paper Museum will be closed until Sunday 23 January.
For more information, you can contact the number +39 320 060 7475 (also WhatsApp).
Paper Museum  Covid – 19 prevention measures
GREEN PASS COVID 19 REQUIRED FROM 6TH AUGUST 2021 FROM THE AGE OF 12 YEARS ON.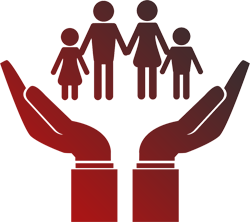 The museum being a large structure with large and ventilated rooms. Continuous guided tours with a maximum number of participants; organized tour in order to avoid overlap between incoming and outgoing groups and consequent crowding.
2) Free distribution, in various areas of the museum, of disinfectant products and disposable gloves.
On request, disposable masks are provided
3) Daily sanitation of all areas
4) Quiet and not crowded area
The museum is located close to the famous Valle dei Mulini and delle Ferriere, a natural reserve of unattainable charm and beauty, in the upper part of the historic center, a quiet and uncrowded area.